Events
To support, promote and advance system-level design, modeling and verification standards for use by the worldwide electronics industry, Accellera hosts and supports numerous events throughout the year.
DVCon Europe
October 16-17, 2017
Holiday Inn Munich City Centre
Munich, Germany
dvcon-europe.org
SystemC Evolution Day 2017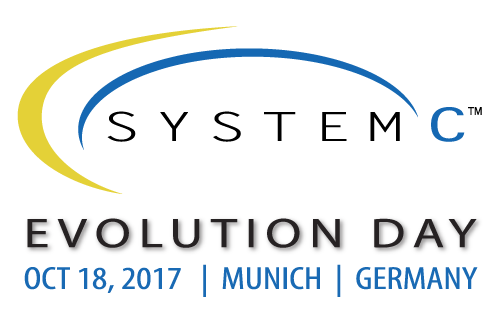 Workshop on the evolution of SystemC standards
Wednesday, October 18, 2017
Munich, Germany
Summary
SystemC Evolution Day is a full-day technical workshop on the evolution of SystemC standards to advance the SystemC ecosystem. This is the second event after a successful first edition in May 2016. In several in-depth sessions, current and future standardization topics around SystemC will be discussed in order to accelerate their progress for Accellera and IEEE standard's inclusion.
More information and registration >
DVCon U.S.
February 26 - March 1, 2018
DoubleTree Inn
San Jose, CA
dvcon.org
2017 Global Sponsors
Become a sponsor. Sponsorship of events provides many benefits including awareness and targeted lead generation. Interested in becoming a Global Sponsor for 2017? View our Sponsorship Package. If you would like information on sponsoring an event or becoming a global sponsor, please contact us.

Presentations from Past Events
Presentations from many past events are available for download.